In their sixties, seven unlikely sages have decided to learn how to swim. Taking themselves out of their comfort zone, they reveal what it is that drives them.
The story of Ireland's best-loved staples; Pork, Salmon, the Potato, Grains, Cheese and Honey from pre-history through the famine to modern artisan producers.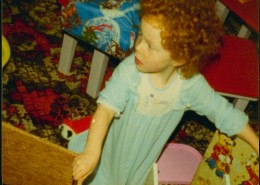 A profoundly moving autobiographical documentary exploring the ideas of change, progression and shared experiences in a family dealing with loss, illness and moving on.